Georgios Kondylopoulos - Amaliada Ilia
Metal Buildings & Constructions - Freezer Chambers
---
Our company undertakes the construction of any type of metal building, such as new dwellings or extensions to existing buildings, office buildings and industrial buildings (crafts - industrial - exhibition - rural areas), as well as, the construction of metal warehouses. All buildings can consist of one or more floors.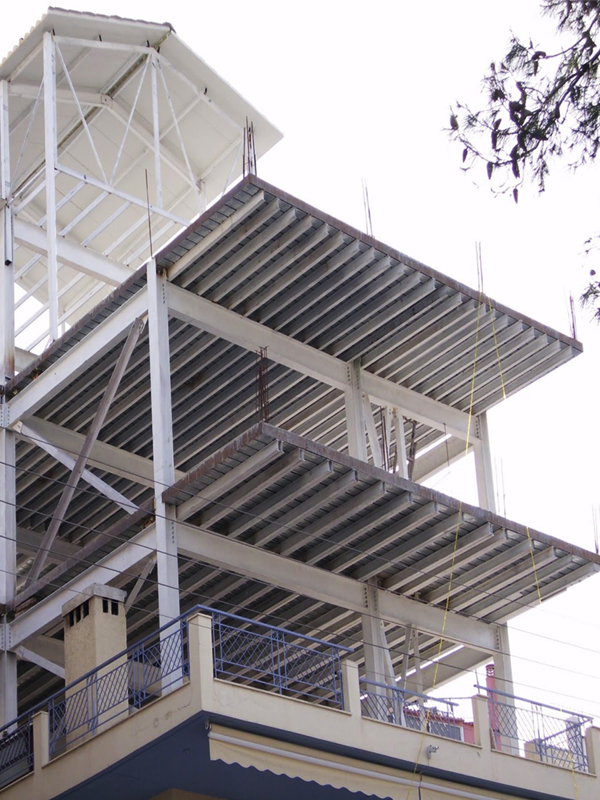 BENEFITS OF METAL BUILDINGS:
Fast in construction and erection.

Good aesthetically

Safe

Quality in their construction

Durable

Easily expandable

The construction is quite economic.

They have antiseismic properties.

They offer high thermal insulation and fire safety.

Ease of any architectural design.

Construction Guarantee
We also manufacture metal pergolas, gazebos, patios and metal shelters. Freezer chambers are also our specialty, with state-of-the-art specifications and a guarantee of quality and construction.
---
We serve the Prefecture of Ilia and Achaia, the Peloponnese and wherever else requested in Greece.
Contact us in order to provide solutions to your needs.